To celebrate the return of So Amazing as one of our Miss Ireland sponsors we are giving away a €50 voucher valid on So Amazing dresses purchased at their showroom in Fashion City.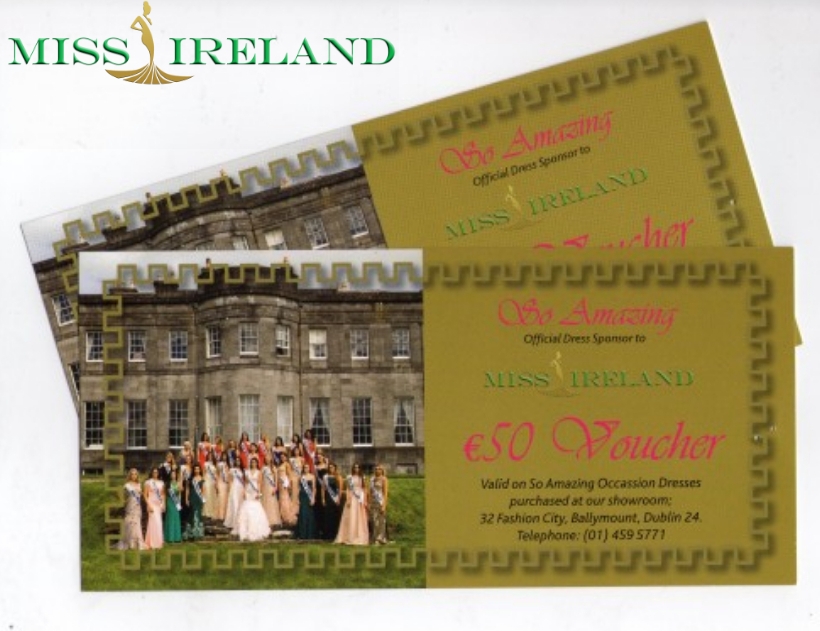 Simply tag someone who you has not yet applied for Miss IRELAND but you  think should, share this post and not only could you winner of  the voucher but the person you tagged  also will  receive a €50 voucher so you can both be looking stunning in So Amazing.
The winner will be selected at random, best of luck.