CHARITY UPDATE
Variety Ambassador Saoirse Ruane (or Miss Variety as she is now known!), joined us for the final of Miss Ireland 2021 at Lakeside Manor, Cavan to present our wonderful 2021 finalists with their present the 'Beauty with a Purpose' awards.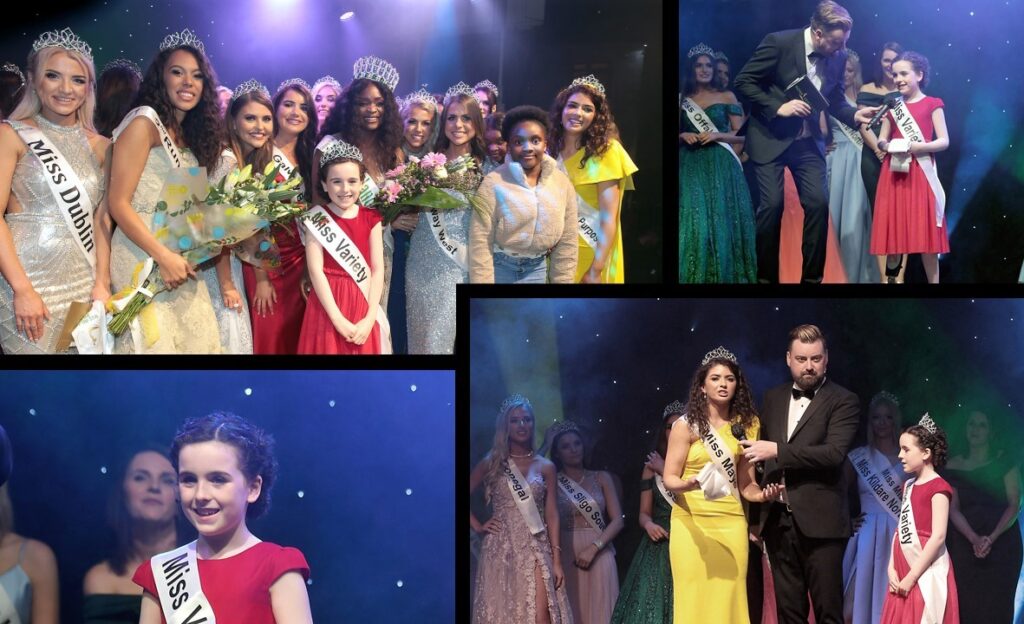 All the finalists have been so incredible over the past few months and have been raising money for Variety Ireland as part of their 'Beauty with A Purpose' fundraisers which you can learn more about below and this was in addition to other personal fundraisers for charities close to their hearts.
As of Sunday the 5th of September 2021, the amount raised was €48, 824
We would like to thank all the finalists for all their hard work and well done to our 'Miss Ireland Beauty with a Purpose 2021' winner Miss Mayo Laura Martin.
Beauty with a Purpose 2021
Once again Miss Ireland ORG selected 'Variety Ireland 'to once again be chosen as the Miss Ireland 'Beauty with a Purpose' charity of choice partner in. This means that our Miss Ireland finalists for 2021 raise funds and awareness for charities of their choice and Variety Ireland.

We have been overwhelmed by all the amazing ideas and fundraisers that have taken place this year throughout the country!

Here are just some of the great events so far…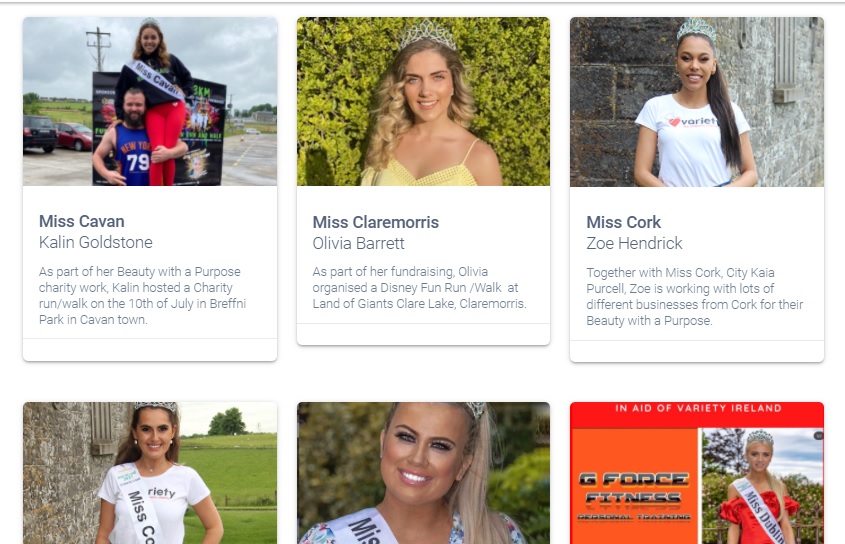 Variety – the Children's Charity of Ireland has been helping children who are sick, disadvantaged or have special needs. We are all volunteers
Our Beauty with a Purpose Charity Variety Ireland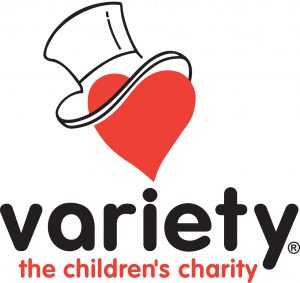 Our Beauty with a Purpose charity for the remainder of 2017 and moving forward into 2018

LauraLynn, Ireland's Children's Hospice is the only children's hospice in the Republic of Ireland, providing palliative care to children with life-limiting conditions and their families from the point of diagnosis to end of life and throughout bereavement.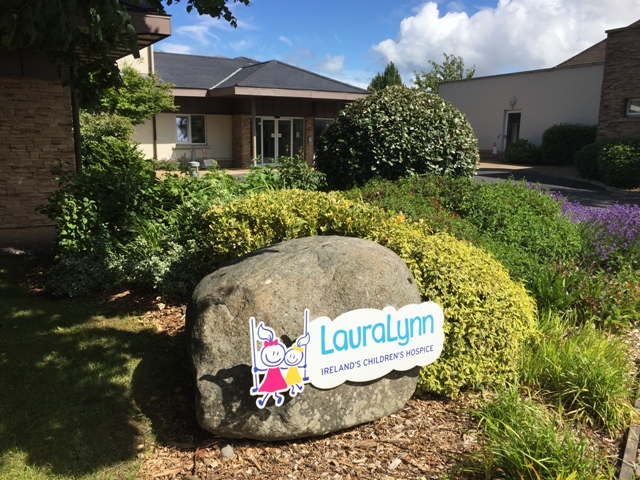 LauraLynn's holistic approach to care enables them to support the whole family, allowing patients to be children and parents to be parents rather than full-time carers. Care can be availed of in the hospice in Leopardstown, at hospital, in the community, or in the family home, depending on the child and family's preference. All their care is free for families and children can be referred from anywhere in Ireland
We provide:
Short Stays – to give the family a break
Home Support – nursing care & therapeutic activities at home
Family Support – Music & Play Therapy, Sibling Camps, Counselling etc.
End-of-Life Care
Bereavement support
It costs €5.2million to keep LauraLynn's Children's Hospice open, €3.5million of which must be generated each year through fundraised income.
Approximately 3,840 children with a life-limiting condition are living in Ireland today, with close to 700 needing the specialised care provided by LauraLynn. Since opening in 2011, LauraLynn has cared for more than 325 children and their families.
For further information please visit lauralynn.ie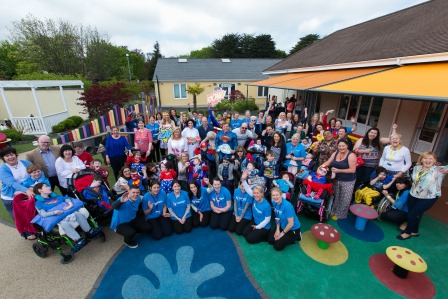 Miss Ireland 2016 Niamh Kennedy Beauty with a Purpose has chosen to work with Alzheimer Society of Ireland. Niamh's father was diagnosed with Alzheimer's and sadly passed away at age of 42. Niamh has become an ambassador for the society and continues to tirelessly help raise the awareness and understanding of Alzheimer's in Ireland through many interviews both on radio & television appearances in addition to print media campaigns. The most recent nationwide fundraising and awareness drive was 'Tea Day' which took place on May 4th.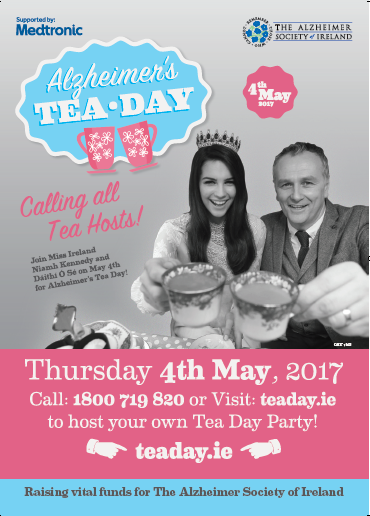 VHI Ladies Mini Marathon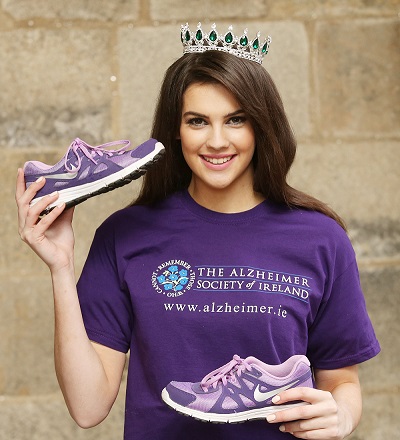 Niamh will now be competing in the VHI Ladies Mini Marathon on June 5th.
The Miss Ireland organisation has worked with two charity events which both Niamh and finalists have been involved in, under the 'hero kids' label which aims to benefit Children who are fighting a rare disease or in need of a treatment which cannot be either carried out in Ireland or they are unable to afford.
Eric's Hero's – Miss Ireland ROCKS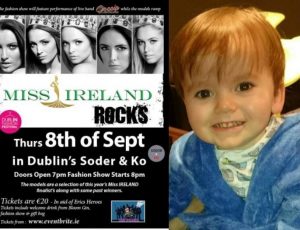 Miss Ireland Rocks' was a fundraiser for 3 year old Eric Fitzpatrick who suffers from KCNQ2 Encephalopathy which is a rare and server epilepsy. Eric is one of only two people in Ireland with this condition.
This charity fashion show entitled 'Miss Ireland Rocks' featured a live band performing while Miss Ireland and her fellow 2016 finalists modelled new season looks from various well know stores. This ticket event raised £3,500 which has enabled them to purchase a stair lift which Eric's family required for his homecare.
The Miss Ireland orgaisation purchased a table at the fundraiser Eric Hero's Ball at which Miss Ireland Niamah Kennedy and Mr. Ireland Darren King presented the cq to the charity.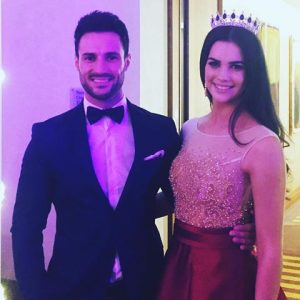 'Sing a Song for Rory'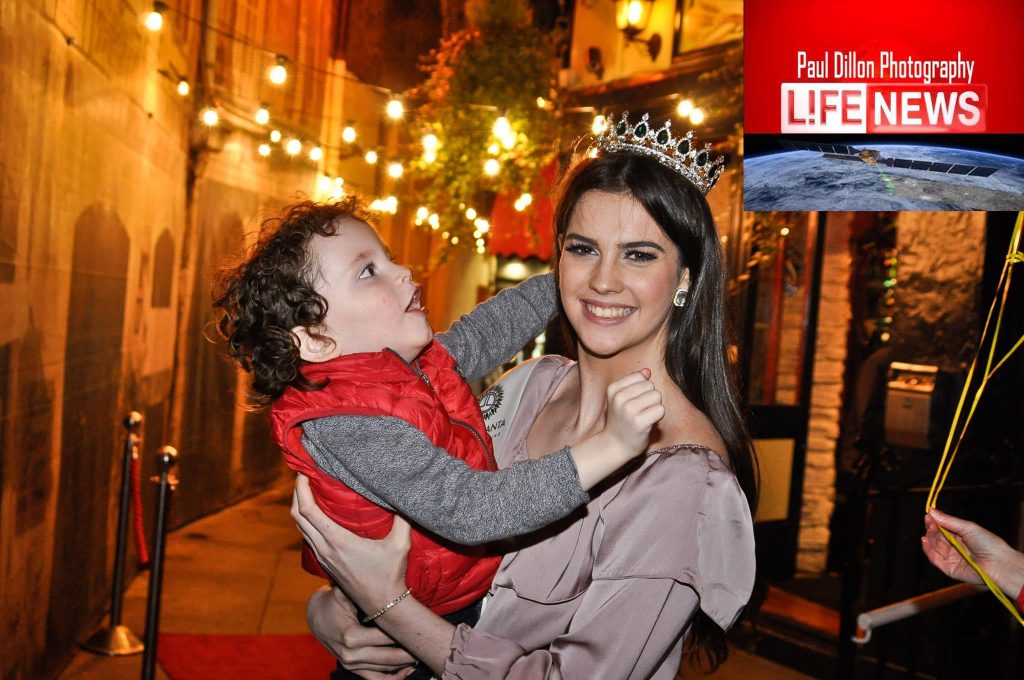 Rory Gallagher is 4 years of age and has cerebral palsy which was diagnosed when he was 8 months old. His Family was told he would never talk or walk. Rory can now talk & somewhat walk with help. There is a treatment available but it is carried out on America, Rory traveled to the USA in December for surgeries which will enable his vision to improve, along with surgeries to allow him progress & ultimately reach his goal of independent walking.
The 'Sing a Song for Rory' night was held in the well known Lilies Nightclub in Dublin. This ticket event saw some well known faces made up of a mix of actors, presenters, and business people taking to the microphone to sing a song in aid of Rory. The evening raised €4,000.
Miss Ireland 2016 finalists
As every year the Miss organisation has encouraged the 2016 finalists to adopt Miss Worlds "Beauty with a Purpose" motto. The finalists either through directly fundraising or organising an activity or an event themselves or indirectly by promoting the awareness or profile of an event or cause raised €45,000 circa.