Miss World Introduces "Head to Head Challenge Rounds"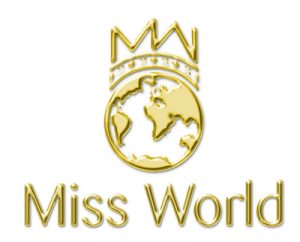 The Head to Head Challenge events will all take place between October 21st and November 15th at different locations visited by the contestants during the Miss World 2017 Festival.
20 Groups of 6 Countries to go head to head for a place in the Top 40 Round (the number of countries in each group may be adjusted according to the final number of contestants).
The winner of each Challenge Group will automatically qualify for the Miss World Top 40 Round.
---
THE CHALLENGE – ONLINE LIVE BROADCAST
1. The 6 Nations in each group with make their opening remarks followed by a presentation of themselves. This can be a combination of live presentation and pre-recorded VT. The maximum total time for each presentation (including VT) is 2 minutes.
2. After the presentations, the contestants will answer questions from the presenter and online community. This process will be part of a Group discussion and will last for approximately 8 minutes.
3. Finally, every contestant will answer the question of the day (30 to 45 seconds for each nation to answer)
---
HOW WILL THIS BE JUDGED?
The public will be asked to choose the winner of each Group via a free vote.
The presenter will open the vote to the public after the opening presentations.
Voting will remain open until the start of the next Challenge event when the winner of the previous Head to Head Challenge will be announced
---
HOW WILL THE GROUPS BE DECIDED?
A live draw will take place to decide which countries go into which groups.
---
WHEN WILL YOUR REPRESENTATIVE BE COMPETING?
A schedule of the exact dates and times of each Challenge event will be issued after the Miss World Group draw takes place.
---
HOW DOES THIS AFFECT PLACEMENT INTHE MISS WORLD FINAL?
There will be a'Top 40' comprised of the following:
20 Head to Head challenge winners
5 Fast Track Event's Winners
15 Judges selection
If a contestant does not win her Head to Head challenge,she still has a chance to be in the Top 40 by winning a fast track or through judges selections.
---
THIS MEANS THAT EVERY COUNTRY WILL NOW HAVE THEIR OPPORTUNITY TO BE IN THE SPOTLIGHT DURING THE MISS WORLD FESTIVAL!
THE ONLINE"DAILY"CHALLENGE SHOW WILL BE OFFERED FOR FREE, VIA MW WEBSITE, MEDIA PARTNERS AND SOCIAL MEDIA
ALL VOTING IS FREE VIA MISS WORLD APP OR FACEBOOK (OR A FREE EQUIVALENT IF A COUNTRY CANNOT DOWNLOAD THE APP OR DOES NOT HAVE FACEBOOK)
The organisers reserve the right to amend the format and rules as may be required for the successful running of the event. The number of countries in each group may vary or be subject to change.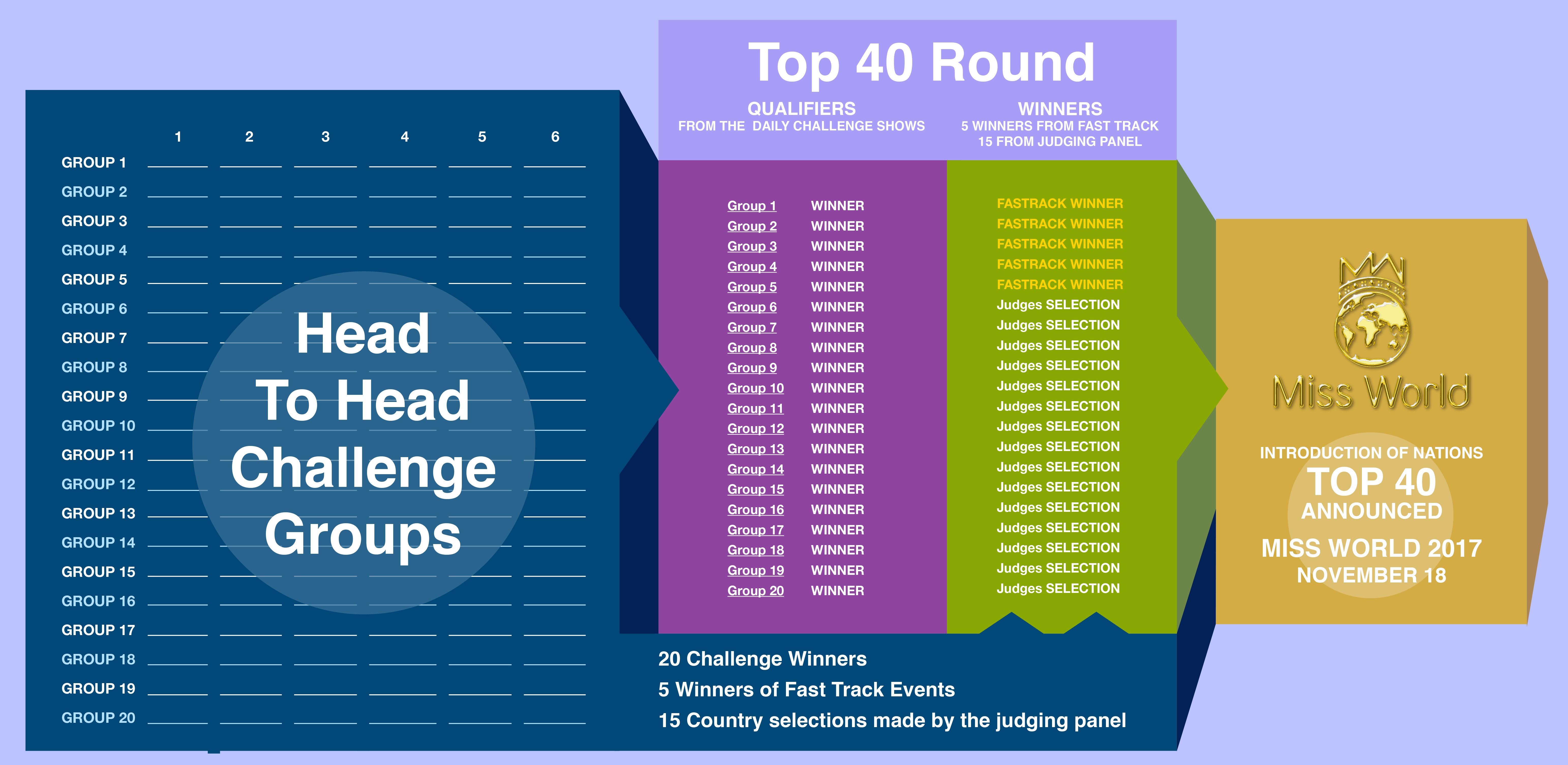 For view Miss World.com